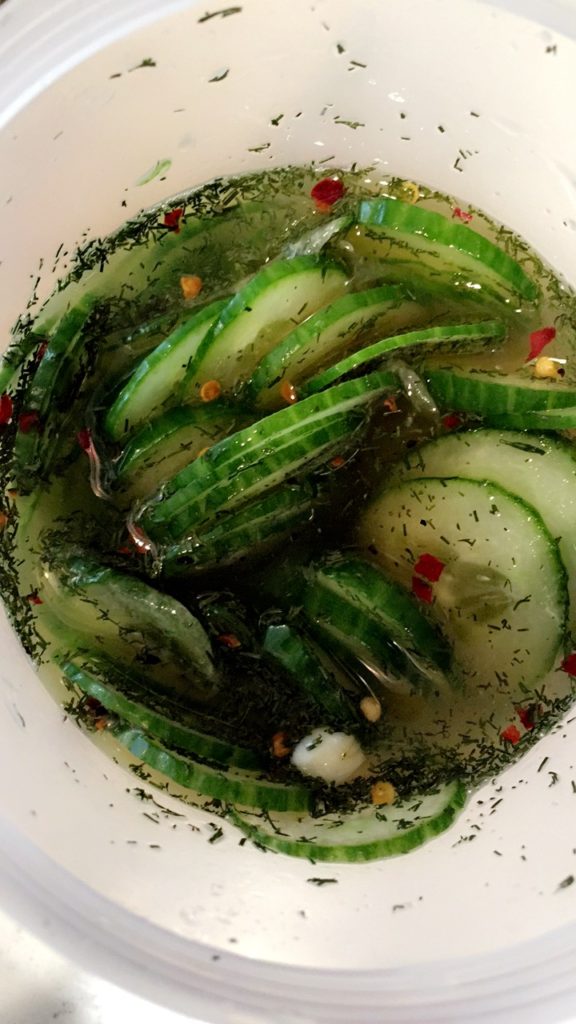 Are you the one that brings drinks or utensils and paper products to the bar-b-que? Well, add a condiment to your list.  These pickles are quick, easy, and let me tell you – my friends went crazy over them.
Ingredients:
1 English Cucumber
1 cup vinegar (I used apple cider vinegar)
1/2 cup sugar
1 garlic clove (cut into 4ths)
1/2 teaspoon garlic salt
1/2 teaspoon dill weed (dried or fresh)
1/4 teaspoon red pepper flake
1/4 teaspoon salt
What To Do: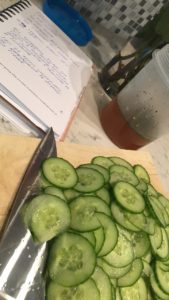 Mix all ingredients, except your cucumber, in a container and set aside.
Thinly slice your cucumber.
Add your cucumber to the container with the other ingredients and mix.
THATS IT!
No seriously, that's it.  You can eat them immediately, but it's best to refrigerate for at least 1 hour & a half.
Enjoy All Things!