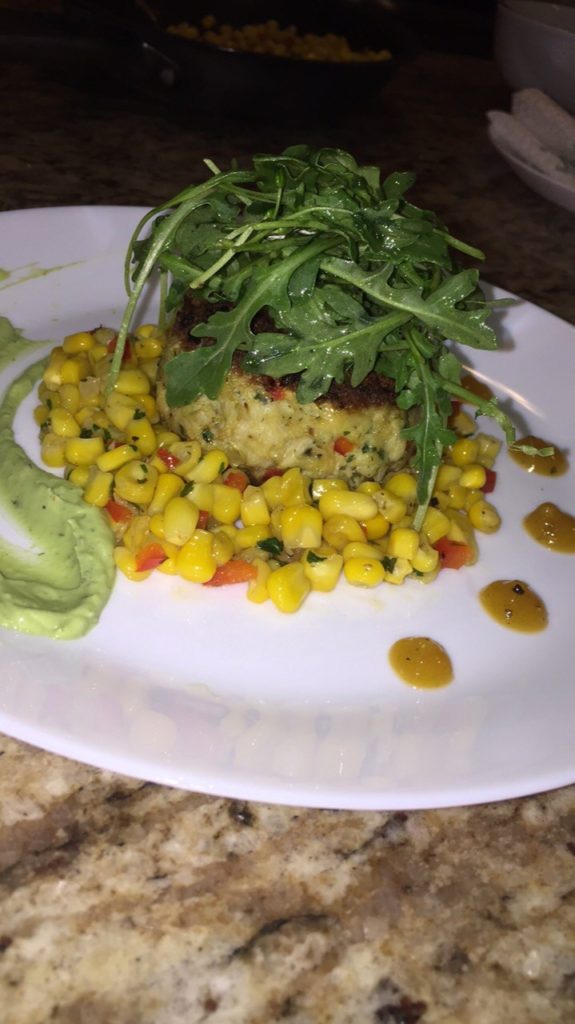 It's getting cold outside, the holidays are approaching, and frankly I'm a firm believer in keeping as much money in your pocket as possible, so why not create a 5-star restaurant meal in your own home?  How many times have you ordered crab cakes and either; had too much breading, dime sized lump crab cakes, or saw the price tag and said "nah, I'll pass" or "you want to share?"?   Listen!  this recipe is all crab, what cake?!
serves 4
Ingredients:
12 oz lump crab meat
1 large egg
5 tablespoons Panko breadcrumbs (divided into 3 & 2 tablespoons)
2 tablespoons mayo
2 tablespoons diced red bell pepper
2 tablespoons diced onion
2 tablespoons diced celery
2 teaspoons fresh chopped parsley
1 teaspoon dijon mustard
1 teaspoon olive oil
1/2 teaspoon butter
1/2 teaspoon dried or fresh dill
1/4 teaspoon Old Bay seasoning
1/4 teaspoon red pepper flake
1/4 teaspoon grated garlic
1/4 teaspoon lemon zest
1/4 teaspoon salt
1/4 teaspoon black pepper
Oil for frying (I prefer vegetable or any tasteless oil)
Lets Cook:
1.Add olive oil and butter to a small sautee pan, on medium-low heat.  Once the better is melted and the oil is heated, add your celery, bell pepper, and onion to the pan.  Cook until soft and translucent.  This step takes 6-10 minutes.
2.In a large bowl, combine and mix, 3 tablespoons of your Panko and your remaining ingredients (minus the frying oil).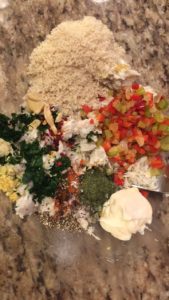 3.Once combined, make your patties. I prefer thicker crab          cakes, because WHY NOT?!  Plus it appears to be more 5-star, however, this is your meal so you can make smaller patties if you wish. Coat one side of your crab cakes in the remaining 2 tablespoons of panko.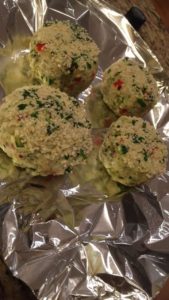 4.Refrigerate your cakes for at least 10 minutes.  This process  guarantees that your cakes will remain intact and won't fall apart in the pan.  DO NOT SKIP THIS STEP!
5.While your cakes are firming, preheat your oven to 400 degrees.
6.Place vegetable oil in a large skillet on medium heat (you only need enough oil to coat the bottom of the pan).  Once oil is heated, place your crab cakes in the skillet, and cook on each side until golden brown (about 3 minutes per side).
7. Finish your crab cakes in the oven for 10-15 minutes.  Your cakes should be firm to the touch.
8. Serve immediately and E.A.T.